Chris and I have been married now for 10 years! It's been 10 glorious (and sometimes tumultuous) years together, and we're proud to share that most of the items we received on our wedding registry have stood the test of time, even our dust buster.
Defy Convention
When we first put together our wedding registry, we were pushed towards fancy china, specific drinkware, and high-end extras that I knew had no need in our lives. After we were guided around by the saleslady, I went home and changed our entire registry to be more practical for our lives and our future together.
If the Old Ladies Need It…
I remember at my own bridal shower all of the older married ladies saying they wished they could throw themselves a shower every ten years so they could get newer items to replace worn out items. I'm here to share with you items you'll hopefully never need to replace and will feel like the first day you used them after you were carried over the threshold (or for you stronger types, carried your partner over the threshold). For the record, Chris carried me, my upper body is weak.
I figured now would be a time when a lot of couples are getting engaged and starting to plan out their own wedding registries. We were engaged in December of 2005, which seems quite some time ago, yet not that long at the same time. Twelve years!
Here's a roundup of the top 10 best quality long lasting items we focused on for our own wedding registry that may help you buy for a couple newly engaged or create your own frugal wedding registry.
1. Professional Grade Pots and Pans (All-Clad $500-$600)
The first thing I removed from our list was the china and swapped that price tag for high-end All-Clad pots and pans. I had heard these were the top of the line items for chefs, and while I had never used more than a $5 Target non-stick frying pan prior, I knew I had to learn to cook real food on not-non-stick cookware.
We were lucky enough, since skipping the expensive place settings, to get all of our amazing pots and pans that still work fantastic today. They clean up easy, can be scrubbed, and there are no chemicals to worry about. While Chris has had a longer learning curve to metal pans, I took to them quickly and love them. Plus, when they were purchased they came with a free panini press!
2. Long Lasting Dishes (Everyday White $100-200)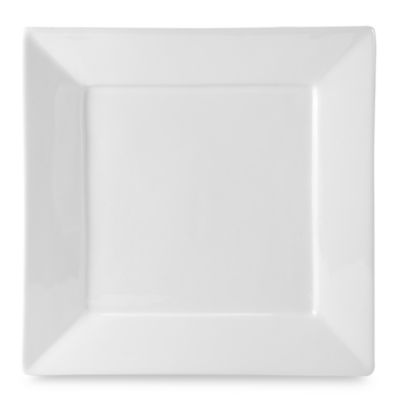 Next, I added a set of long-lasting dishes (which are still in great shape, but Chris made me give away because they were square, ugh!). They were "Everyday White" dishes from Bed Bath and Beyond, again square. They were/are still phenomenal.
No scratches, no breaks, and looked like new when I sadly boxed them up and bent to his whim 9 years into our marriage to give them to a family member moving into their first place.
I'll never make that mistake again… I almost repurchased the dishes but opted for lighter weight Corelle this time around so the kids could easily handle the weight.
3. A Solid Set of Knives
I know, I know, you're not supposed to want knives on a registry, right? It's like some sort of taboo thing. I'm here to tell you that it's okay to add them, and it's even okay to ask for a great set that will last you forever (or at least be able to be sharpened over time).
My only regret in the past 10 years of marriage was throwing out the wood block for our knives when we moved in 2013. I thought I could easily pick out a new one, but alas, they are now in a drawer. A burglar won't know which drawer, so I have a one up on them I guess.
4. High-Quality Silverware Utensils
Our utensils are still the same ones we asked for on our registry. I picked a simple pattern, but ones that were very sturdy. It just happened to work out that they've lasted 10 years, and after a good washing look like new. I don't know if they are actual silver, but I'd venture to say, no.
No scratches, or bends in them. In addition, we've used those butter knives in a pinch instead of a screwdriver (whoops!) and they are still unbent and going strong. My Mom used to yell at us as kids when we'd grab one for our Dad to use to fix things (pssst! he was like McGuyver). It's an old habit I haven't broken.
Look to find ones that look sturdy, are made of a good metal and will stand the test of time.
5. Professional Blender (i.e. Vitamix)
If we could go back in time, I'd have asked for a Vitamix instead of the blender du jour. We have gone through several blenders before getting a Vitamix, which over time added up to the same cost.
Convince someone to get you one and suggest they buy you a refurbished Vitamix. It is much less expensive and comes with all new containers and parts. Ours is a refurb and works fantastic.
We use our blender on a daily basis now. We never used to use our blenders as regularly, but the Vitamix has opened up a whole other world. From daily smoothies to frozen fruit bowls, to homemade ice cream, and hot soups. I can't find anything better to do most jobs, other than a…
6. Food Processor
We received our food processor actually as a hand-me-over, as my boss at the time of our wedding gave me the food processor she was given at her own wedding years prior.
It was brand new and still in the box and she figured it would last us for a little while. Surprise Aretha! It's still going strong 11 years later.
It probably isn't one that's for sale anymore, but it's not one designed to do a ton of jobs. It came with three blades and the basic setup. It cleans up easy and has been a powerhouse. Plus, it's smaller than the newer taller ones and kicks butt when it comes to making nut butter or anything we can dream up; like laundry detergent.
7. Kitchen Aid Mixer ($260+)
Chris actually thought of this biggie to add to the list. I completely forgot, but it's not because our Kitchen Aid doesn't get much use.
It gets used so regularly that it is something I can't remember how we lived without. If you plan to do a lot of baking, or learning to bake, this is a must-have.
Boy, we even use the paddle attachment to smash up boiled chicken for shredded chicken. What a time and muscle saver.
And why not ask for it, especially if someone else is going to purchase it for you. Plus, we have used the attachments to grind our own ground beef from chuck steak and for tons of other food or non-food things.
8. Quality Towels
I couldn't tell you the brand of towels we asked for, as I cut all the tags out, but I can tell you we still used several of them today.
The hand towels we have turned into cleaning rags, not because they have even remotely fallen apart, but our color scheme changed completely when we redid our newer house bathroom two years ago.
Currently, I am thrilled with the higher quality of Threshold towels from Target we have been rotating in. Chris loves our old towels, I believe from Macy's and still picks those out to use.
Having hand and bath towels that last is a huge money saver. This is something you'll use on a daily basis and if it doesn't break down with all of the regular washing, it'll save you bundles in replacing towels over time.
9. Great Vacuum
This list wouldn't be complete without mentioning a good vacuum. Especially since Monkey is a vacuum expert. He currently recommends against any cordless vacuums, as their batteries tend to drain over time.
His favorite as of now is the Shark vacuums, mainly the Duo Clean he speaks highly of and the lift away versions. I have no idea what vacuum we had when we first got married, but I know it didn't last. We had a Kirby vacuum that was used for over the past 8 years and we loved it, and our in-laws gave Monkey their used Kirby recently since ours broke (it was used bought on eBay before we even were given it, to begin with! Who knows how old it was!).
Again, a vacuum is something you'll use every day and having a quality one that works well with low-cost filters is a biggie. We have a Neato Robot Vacuum we schedule to run every other day and it's phenomenal for Ruby's shedding and my long hair, but Monkey is right. After a year and a half, we had to invest in a new battery. Filters can be pricey for it, too.
10. NordicWare Baking Sheets
I was grasping at ideas to finish this, as I feel a lot of quality kitchen items are a must-have for wedding registries. It promotes home cooking, which any frugal person knows is a huge saver of money and a great skill to have.
We had asked for cheap sheet pans when we were married, so they lasted about 7-8 years, but we recently upgraded when we moved to a higher quality Nordicware Sheet pans that have been awesome to use. I see these lasting us years into the future, as they have not warped, nor stained, and are easy to scrub as the pots and pans we own.
Skip Redundant Gadgets
Most kitchen items can be redundant and this list, while not exhaustive, is a great place to start to stock your new home and life with quality items that'll last a long time and save you money over the years of their use. I can say we've safely saved thousands of dollars on amazing dinners and other meals through the use of these kitchen staples.
Go For Quality
Most of these items can be found to have a cheaper counterpart, but when you're skipping the china and going practical, you'll find people will love to purchase the items they know you'll use on a daily basis. If someone plans to spend $100 or more for your gift, have them get you something you'll always enjoy using and that will last throughout your marriage.
Heck, I still remember who gave us our dust buster and think about that person, Hi Shannon!, years later every time it comes through and does its job. Plus, thanks to Mom and Dad for the All-Clad!
Skip the Non-Stick
I do not recommend buying nonstick cookware, while easy to use, over time it may scratch or become a problem to cook with. When we have purchased nonstick pans, we've thrown them out after a year and had to buy new (Chris still insists he needs it for certain meals).
Plus, it's relatively inexpensive, so put the higher quality items on your registry to lean people towards those items. If you need nonstick, use the gift cards you get to pick up a few small pans.
We have recently tried the Gotham Ceramic Nonstick cookware, which works great (I've fried cheese just to test it out!), but I highly stand by my All-Clad through and through!
Long Lasting Marriage + Long Lasting Gifts = Success
In the end, you want the gifts you receive to last a lifetime, as one would hope you plan your marriage to last just as long. I am grateful that I married such a saint of a man, and also that we had the wherewithal, before the frugal bug took root, to pick out items that have lasted us this long and will for much longer.
When others are excited about your future together, you'll be surprised at how they'll want to invest in that future to help you get on a solid footing. Give them great ideas to show you're serious about the long-term and skip unnecessary things that just don't suit your lifestyle. For us, that was China, as we don't do fancy parties. For others that may be skipping the mixer, or something else.
Fit it to your life, but focus on lasting quality and you can't go wrong. Worse case, sell it in the divorce! I kid, but seriously, Craigslist that stuff because I hear divorce is expensive.