What a few crazy weeks here at the Nesi house for the start of the new year.
This is how I feel these days: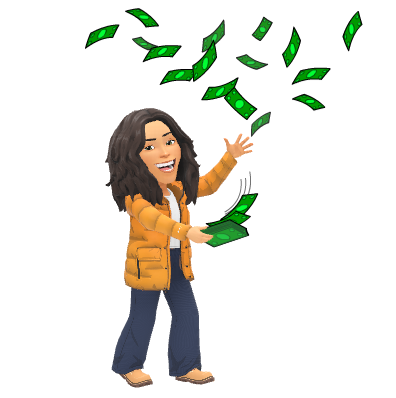 But not in a fun way…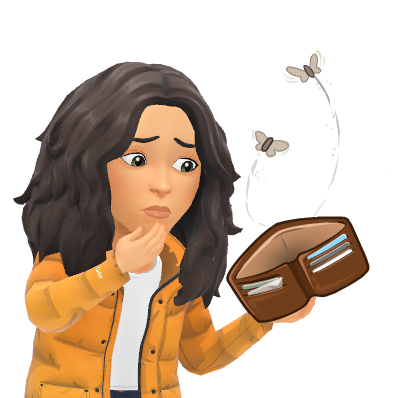 We're makin' it rain… dollars and cents y'all.
The last two weeks included not only a complete roof tear off and replacement down to the beams (which was supposed to be just a roof replacement… ah, leaky old roof we were shy of your replacement a few weeks too late!), but this week now includes a furnace and air conditioner replacement.
Whoop whoop… where'd all our savings go?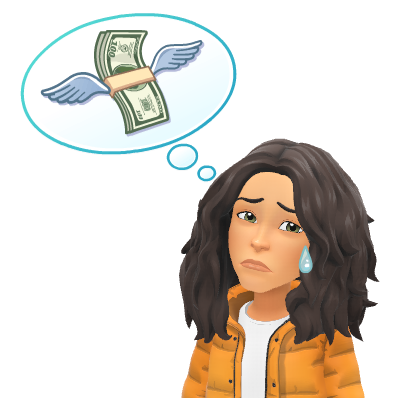 Sigh, I'm tired and I sure hope 2019 isn't as costly as it's started out.
We've spent more in the month of January than I ever had saved or could have imagined saving 10 years ago. This total was actually on my bucket list to "save as a family" and have in the bank. Boom. Gone. Buh-bye full emergency fund.
The good thing is, we plan to live in our home for the next 3 million years, and Monkey says he's marrying Grandma and moving in with us. So, maybe we'll pass down our estate (ha! what's left of it) to the younger generation. And we'll just have to spend the next twelve months repairing our emergency fund hoping for no more major emergencies to come.
I had a good feeling about 2019 when the clock struck midnight (or 7pm, because we celebrate the Irish New Year and go to bed early). I felt that 2019 was going to be a positive year. And I'm not going to let this drainage of our emergency savings get me down.
We've saved for years knowing these things were going to come due. It stinks that it's all at once, but in a few weeks under the first heavy snow, we'll be happy to have a fresh new roof over our heads, a furnace blowing hot warm air into our house, looking forward to a summer with lower energy bills.
Did you know our air conditioner was 42 years old? Wild. That baby worked for its lifetime (sadly, we've only experienced 4 years of its life).
I can only look back and say, "Wow, we've come a long darn way from where we were in 2009." We've gone from where even a $100 emergency was panic in handling to large emergencies such as these with albeit discomfort but the knowledge knowing we could make it work.
Thankfully, I stockpiled our IRAs for the year ahead so at least we've got that working for us. No mortgage paydown will happen this year other than the little extra we send each month. It is, what it is.
Looking ahead, we have two large family vacations planned for the summer (eeek!), and a short train trip in the spring for Monkey and I. Neither are inexpensive, but we'll make it all come together.
Chris and I always get made fun of for all of our side hustles, but without them, we'd not be in the position we're in and we'd had to have gotten by with some duct tape and paper clips holding it all together.
Chris and I work at the very least about 3 jobs per year. Between our full-time jobs, our second jobs, and our side hustles we're building our future together one day at a time. I think that's why I was disappointed in the FIRE mindset.
We love to work, create, and be helpful! Despite my desire to drop my second job in the fall, I'm signed back up for hours this spring (before all these expenses were incurred!) again.
I think we thrive on work, which we're thankful to have. We have deep memories of the recession. The lack of work not that long ago plus the dire straits we've been in means we never take a moment for granted when being able to earn an extra dollar. I am not sure we'll ever work just a 9-5 or 7-3 or whatever regular hours people work these days.
All of this combined, we're going to be okay through this setback. I am not sure anyone we know hustles as hard as we do, but I'm thankful we're able to do so. We have gotten ourselves this far despite their laughter, and will keep on going. That's just what we do.
Here's to 2019 ending quite a lot less costly than it began!